‌

‌
Elive 3.8.30 beta released Debian Based, E16, 2 Kernels, Updated drivers, optional 64BIT, rock solid like never seen before, and much more…
The Elive Team is proud to announce the release of the beta version 3.8.30 This new version includes:
Bullseye base: a lot of work was done in the past months for the full integration and this is the first public release using it, which has already been pretty well beta tested behind the curtains, and a lot of improvements were made Wallpapers are now specific per each released version Performance boost in ext4 filesystem on new installations or upgrades Power-management will not shut down your computer if fstrim is running Bios update suggested when a possible issue with the bios has been detected Ruby is better integrated into your terminal now Volume gadget now runs the mixer when you double click on it Cinelerra-gg is now included on the 32bit versions too! so yes you can now do video-editing in those retro machines 🙂 Translations and original English messages have been very well improved thanks to the fantastic work of Triantares and TheTechRobo, this is something we wanted and waited for a long time! we cannot be happier 🙂 Notes from the Developer:
Bullseye: This is an important release with lots of changes but especially many improvements and fixes, even if you can upgrade your previous Elive we recommend doing an update-mode reinstallation from this version, where you may already know keeps all your users and files safe.
"Dream your life.
Elive your dream" Download
Extremely Stable: These Beta versions have been extremely stabilized, don't be confused by its name! The only reason why we are still in the Beta phase is that the future desktop is not yet implemented and that's a good amount of work to still to do!
Without you, Elive would not exist ‌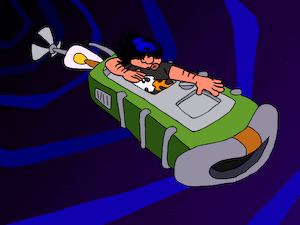 You are awesome, thank you so much for your support

The amount of donation per download is higher after each release. It gives the energy to keep going creating the dream life you deserve, unlimited and cost-free for everybody !
Choose your desired amount here
Advanced Persistence Save your work in sessions in a simple USB and travel with it instead of your own computer. Everything is encrypted by default which makes your data totally safe if you lose it. Special settings, drivers, and desktop configurations are saved in different profiles when you use your USB on different machines.
Unique Installer that can: Migrate other Linux systems to Elive, hands free! Automated upgrade from previous Elive install Full Encryption, be secured Entirely cost-free, no donation required!